Advanced Care for Scoliosis in Victoria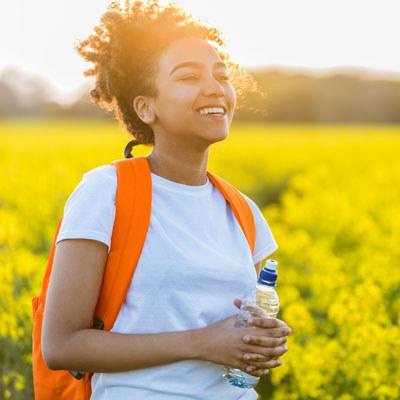 At Aria Health and Wellness, we believe in offering a well-rounded approach to health, which means offering therapies for conditions and ailments that go beyond back pain.
Whether you've been diagnosed with scoliosis or simply suspect it may be an issue for yourself or your child, we're here for you, and proudly offer current evidence informed treatment to help restore quality of life and function.
How Chiropractic Helps Scoliosis
Scoliosis is an unnatural curvature in your spine that can vary in severity. Scoliosis can develop at any age, though genetics can play a big factor in its development. This is why catching it early is so crucial, as all large curves begin small and are easier to correct then.
We happily welcome patients of all walks of life, from children to adults and seniors.
Our Approach to Care
We take a unique, evidenced-based approach to care using an advanced method known as Chiropractic Bio Physics (CBP). CBP therapy is designed to restore optimal posture and spinal alignment while offering structural rehabilitation of your spine. We'll also pull from a deep toolbox to craft custom adjustments and traction therapy for your specific needs, as well as scoliosis bracing if we deem that may help.
We'll begin a scoliosis assessment with full history and examination. Based on the results of your exam and if a scoliosis is suspected x-rays will be taken to determine the severity of your curvature. Because each patient is unique, we'll develop a care plan for you that is specific to your curve and needs. We'll also focus on spinal mobility and strengthening the muscles of your back and spine to help restore optimal function, allowing for better posture and ultimately, a better quality of life.
Ready to Learn More?
We can't wait to get to know you and your goals in health. If you'd like to learn more about our focused, gentle plan for combatting scoliosis naturally, we invite you to book an appointment with our practice. We promise to do a thorough assessment to help you determine the best course of action forward.
We look forward to meeting you-contact us to book today!

Scoliosis Downtown Victoria, James Bay, Oak Bay and Saanich BC | (250) 384-8038