CBP®/Postural Correction in Victoria
At Aria Health and Wellness Clinic, we believe biomechanical issues are strongly associated with poor posture and spinal structure. Many of us know that our posture could be better, but we don't always realize the negative impact that has on our spine, body biomechanics and overall well being.
Our chiropractors will take an in depth look at what factors are causing your postural and health issues. This will provide insight to determine if your issues are caused by ergonomics, lifestyle factors or changes to your spinal structure. In most cases multiple factors are the cause of health related issues.
In
our practice
, we aim to restore posture and spinal function with focused mirror image adjustments®, CBP multivector traction therapy®, mirror image exercises®, and lifestyle changes.
Causes of Poor Posture
Let's face it, many of us sit behind a desk for hours each day—and then come home to sit some more. Our bodies are designed to move, and when we don't move enough, our spine physically adapts to this new position. The muscles that are supposed to support our spine and bones become weak, letting our body slip out of proper alignment.
In addition to our daily lives, gravity, age, or disease may affect the spine. Injuries can cause poor posture and spinal misalignment, especially when the damage is not properly corrected and restored to pre-injury function.
CBP® is great for anyone suffering from back pain or dysfunction at any age. It helps restore the structure of your spine and overall balance to your body. Some issues poor posture may contribute to include:
Slouching/uneven shoulders or pelvis
Back pain
Headaches/migraines
TMJD
Sleep disorders
Decreased flexibility and range of motion
Numbness/tingling in the hands or feet
Decreased body strength
And more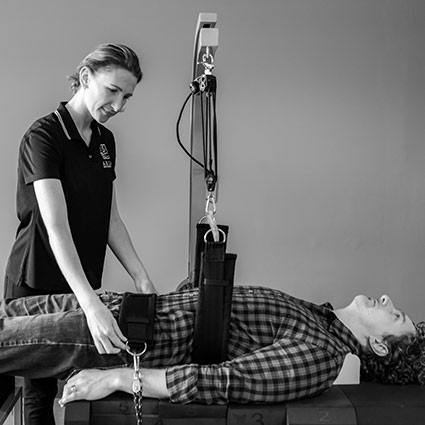 What Is Chiropractic BioPhysics®?
CBP® is an evidence-based, highly advanced chiropractic technique proven to correct and restore spinal alignment. It combines anatomy, biology, physiology and physics to discover the cause of your chronic pain, loss of mobility, discomfort, and other ongoing health issues. Many patients find that correcting their posture/structural issues also improves their overall well being.
Your visit begins with a full history, examination, posture analysis and if required X-rays to determine the root cause of your health concerns. In addition to your back, we look at your hips, feet, and jaw to help us uncover what's really going on in your body.
Next, we'll come up with a plan unique to your needs, which may consist of chiropractic adjustments, CBP multivector traction therapy®, decompression therapy, soft tissue work like Active Release Therapy (ART)®, focused stretches and exercises, and lifestyle suggestions. We also give ergonomic insight to your workstation when necessary.
Schedule Your Visit
CBP® can correct your problems now, and give your body the best opportunity to stay healthy for a lifetime. If you're dealing with a posture problem, please contact us today to schedule an appointment. Get started today!

CBP®/Postural Correction Downtown Victoria BC | (250) 384-8038