Aria Health and Wellness Clinic New Patient Special Offer
Receive a FREE 15-minute Consultation!
Whether you want to put pain in your past, better health in your present, or optimal wellness in your future, we want to help you achieve your goals! Take that first step today by scheduling a face-to-face consultation with Dr. Amar.
During this complimentary 15-minute consultation, you can
Discuss your health concerns
Find out how we can help you
Ask any questions
This no-obligation appointment is your first step toward feeling better! If you'd like to proceed after meeting with Dr. Amar, you can move forward with an examination and treatment that day. Because optimizing your well-being isn't a one-and-done, we'll also curate a customized care plan to help you get relief and enjoy abundant health.
Schedule Your Consultation
You deserve to feel fantastic and function at your peak! Book your complimentary chiropractic consultation today by filling out our form so we can contact you. You can also give us a call at (250) 384-8038 to schedule your consultation.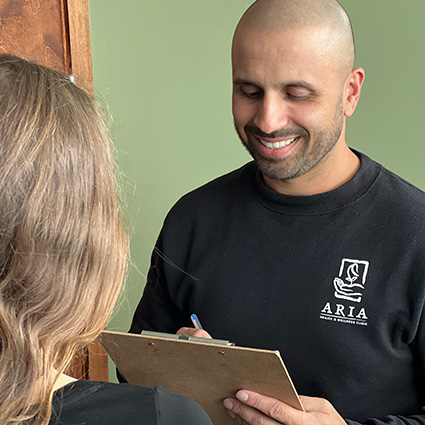 Aria Health and Wellness Clinic New Patient Special Offer | (250) 384-8038