Meet the Team at Aria Health and Wellness Clinic
Get to Know Us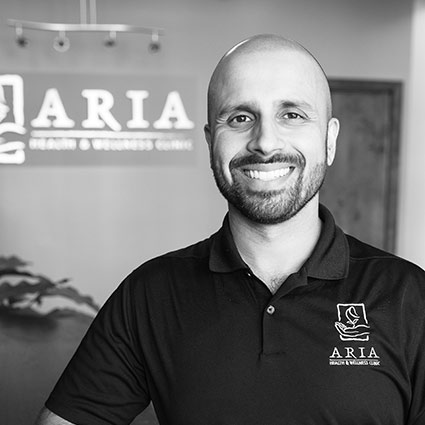 Dr. Amar Sandhu
At age 16, Dr. Amar took an interest in chiropractic after he sustained an injury while playing hockey. Always having an interest in injury rehabilitation from his experience playing sports, Dr. Amar's passion for studying human kinetics emerged in undergraduate school. Dr. Amar has always believed that human movement and the bodie's structure plays a large impact on one's overall wellbeing and health! As such, Dr. Amar continues to learn and grow in the field of chiropractic biophysics, structural and postural re-correction of the spine and its impact on our biomechanics.
Dr. Amar received a bachelor's degree in Kinesiology from the University of Fraser Valley. Then, it was time to pursue a chiropractic education at Palmer College of Chiropractic West.
He has pursued additional training and certifications in the Graston Technique, Active Release Techniques®, Webster Technique and Chiropractic Biophysics®. By combining structural and postural correction with functional movement screenings and kinesiology taping, he offers a multi-approach rehabilitation program to help you feel better in mind, body and soul.
In Dr. Amar's free time, he likes to explore Victoria and take advantage of all it has to offer including hiking, camping, kayaking, ice hockey, golfing, Pilates and kickboxing. He's fluent in Punjabi and English and enjoys being involved in our community by sponsoring local dance companies, theatre and sports teams, as well as supporting The Cridge Center and Our Place.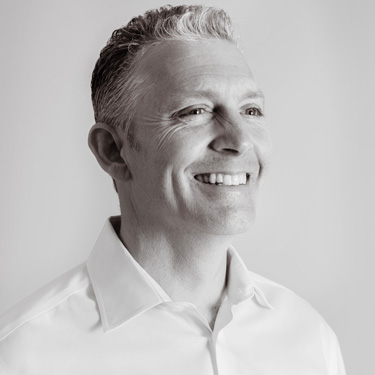 Dr. Richard Baxter
Bio coming soon!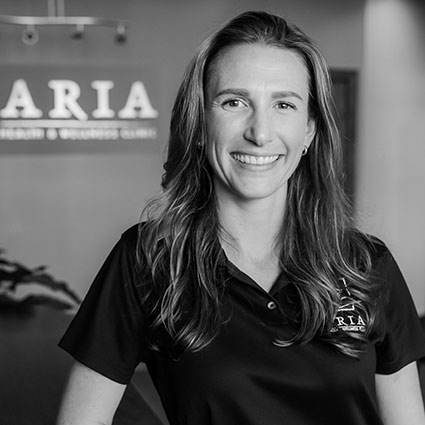 Dr. Ariel Adair
Dr. Ariel Adair was born and raised in Victoria, British Columbia. After receiving a bachelor's degree in Science from the University of Victoria she moved to the Bay Area of California in 2014. Here, she achieved a Doctorate in Chiropractic from Life Chiropractic College West.
One of Dr. Ariel's biggest influences has been her father and his passion for healthy and sustainable living. He was her first big advocate of chiropractic care and introduced it to her when she was a child. However, it wasn't until she was involved in a car accident in 2011 that she experienced the incredible power that chiropractic plays in healing and restoring proper function to the body. It was ultimately this experience that lead Dr. Ariel to follow her vocation and pursue her career as a Doctor of Chiropractic.
Dr. Ariel understands the importance of incorporating movement into all aspects of life. She enjoys biking, yoga, and exploring the natural wonders of Vancouver Island. She is committed to on-going learning and staying in tune with the latest in chiropractic and health.
Dr. Ariel Adair focuses on the connection of the spine to the musculoskeletal and nervous system. Her scope of practice involves specific adjustments to restore mobility, soft tissue therapies to aid in myofascial release, and rehabilitation exercises to create lasting structural changes within the body.
Her ambition is to serve the families of Victoria and aims to motivate people of all ages to seek a healthier and more fulfilling life. It is her greatest accomplishment to return home and have the opportunity to help the Island community that she grew up in!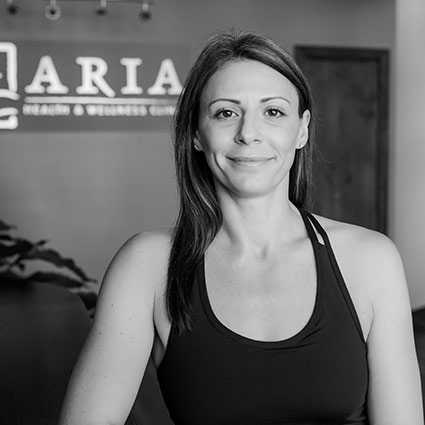 Emma Sandhu
Emma commenced her journey of movement at an early age, entering ballet as a child and continuing until she achieved the royal academy of ballet pre-professional level. Her passion for dance led her to become intrigued with Pilates as a way to maintain her posture, flexibility and overall body control. With over 15 years studying the Pilates method, Emma fell in love with the classical system of movement that was created by Joseph Pilates. Emma completed her first of three classical certification programs in 2006, continuing to graduate from a 700 hour intensive classical teacher training program in 2017 approved by "The Pilates Education Institute."
Forever a student of Pilates, Emma continues to educate herself attending workshops and lessons with 2nd generation teachers deepening her knowledge and understanding of "the work" as intended by Joseph Pilates.
Pilates is one of the many modules in which Emma has trained. She also holds certifications with BCRPA as a SFL Group Fitness Leader, Strength Trainer, Elite Personal Trainer, 3rd Age specialist, Pre/Post Natal Specialist, and she is a Can-Fit Pro Member and is certified as an administrator of Functional Movements Screens. Emma has studied the Health and Wellness Diploma Program at Camosun College in Victoria, B.C. and is a presenter to other fitness instructors, providing professional development opportunities and training.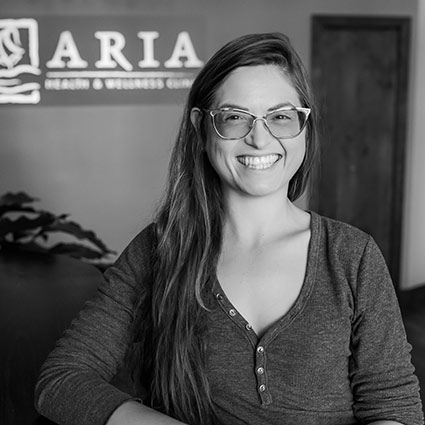 Rhiannon King
Rhiannon has been a fully certified Classical Pilates Instructor since 2022 and has been a life-long student of movement, dedicating herself to hot yoga for several years. She pursued and completed her first 9 week immersion teacher training course in 2010. Since this initial training she has gone on to study with multiple mentors and received training in hatha, power, rehabilitative, trauma informed, hypermobility/stabilization and many other branches of yoga. Rhiannon has also studied barre, essentrics and has a deep interest and passion for Pilates.
Rhiannon became certified after she completed a comprehensive 900 hour classical Pilates program with 2nd and 3rd generation teachers. She is excited to share the authentic work of Joseph Pilates with her students.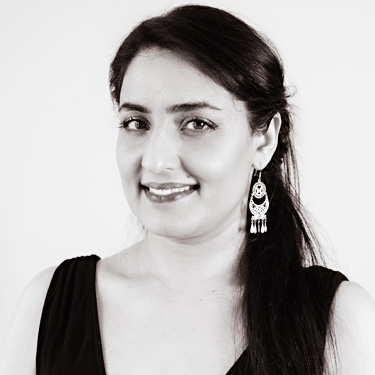 Upma Rai
Bio coming soon!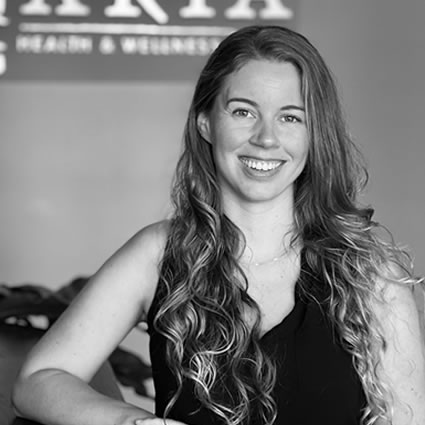 Meghan Burgess
Meghan has been a practicing RMT since November 2020 and has always had a passion for helping others in their wellness journey. She enjoys working with clients of all walks of life and has a special interest in working with pre- and post-partum clients, children and youth, as well as those with chronic neck tension and headaches.
She uses an ever-growing variety of techniques including deep tissue, Swedish, Craniosacral, myofascial release, trigger point therapy, relaxation massage and more. She has always felt that the importance of movement is integral to wellness and that this pursuit of motion should be fun! She encourages her clients to take an active role in their rehabilitative process while promoting a calming and supportive environment.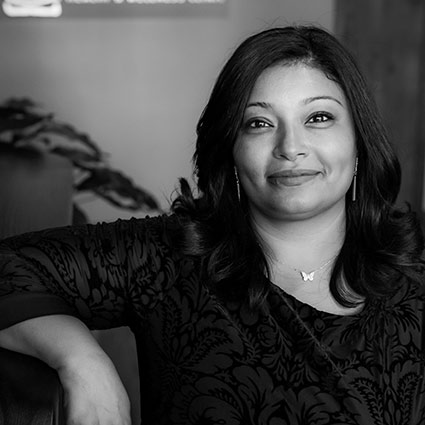 Rania Abdelhamed
Rania has been practicing massage therapy since 2022. She works with a variety of patients whose conditions range from acute to chronic. She is experienced in treating a wide range of conditions including overuse injuries, sports injuries, tension headaches, migraines, back and neck pain, plantar fasciitis, sprains, strains and frozen shoulder. She may use a combination of techniques such as Swedish massage, joint mobilization, trigger point release and muscle energy technique based on what will work best for your specific concern.
As part of her practice, Rania believes in educating patients and encouraging them to become active participants in their therapy and recovery.

Dale Kirk
Dale's journey in the field of kinesiology began at the University of Victoria, where he earned his degree. Equipped with a comprehensive understanding of human movement and its science, he is passionate about helping individuals reach their full potential.
For Dale, the most fulfilling aspect of his job is witnessing the transformative moments when a person realizes their own strength and gains newfound confidence. Whether it's helping someone recover from an injury, improving their athletic performance, or simply enhancing their overall well-being, Dale finds it rewarding to be part of these breakthroughs.
Outside the practice, Dale focuses on personal growth and self-improvement. Additionally, he has a passion for field hockey.

Meet the Team at Aria Health and Wellness Clinic | (250) 384-8038